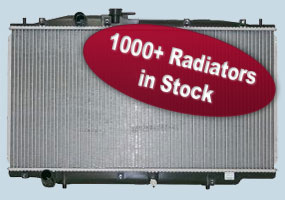 When it comes to Automotive Radiators for your car, there's no point risking buying from a general spare parts company. You need a specialist with the expertise to give you the right part that meets original standards.
Bundoora Radiator Service supplies and fits the best quality aluminum, copper, brass and plastic tank radiators for all makes and models, from late model to older and classic cars. We have over 1000 radiators in stock and we can even build you a custom hand built radiator for anything custom or unusual.
You may not actually need a new radiator to keep your car's cooling system in top shape, it might just need service or repair.
At Bundoora Radiator Service, we test and assess your radiator to work out what the problem is and if possible, we can clean, repair or recore your current radiator, potentially saving you money and restoring the efficency of your cooling system. We can do a full pressure test on your cooling system and then make the correct recommendations. This gives us a complete picture of your car's cooling system including all hoses and caps as well as any leaks in your radiator.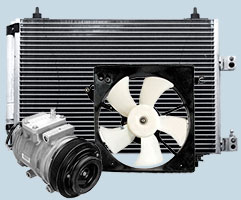 Don't just keep your car cool, make sure that you keep cool too. Bundoora Radiators has years of experience with automotive airconditioning, keeping our customers cool and their cars running well. We offer a full range of Condensers, Compressors, Fans, Evaporators and Fittings, and the skills and expertise to replace or repair your system.
We also offer a range of other parts and services that focus on keeping you vehicle running well. From heater Cores, Oil Coolers, Fuel Tanks and associated tools and fittings, no matter what you need for your car's cooling system, chances are we have it in stock or can get it for you quickly.